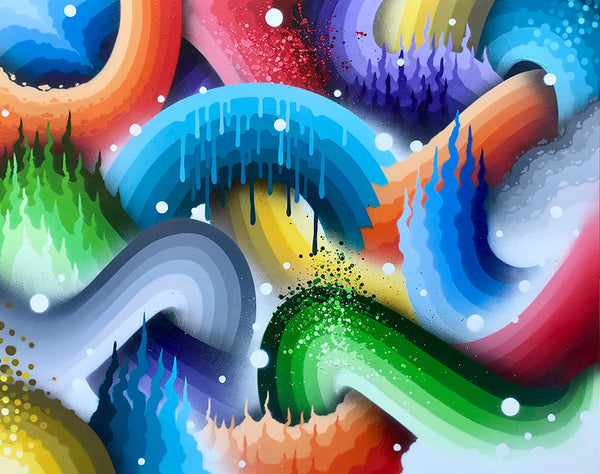 PAINTING FOR SALE: $10
It's true! Be the owner of this new 60"x48" spray painting for only $10.
Here's how it works: On September 25th, I teamed up with Agent Ink Gallery in Santa Rosa for a live painting demonstration during the closing reception of my recent art show with Chris Jehly. When asked what we were going to do with the painting afterwards, someone proposed raffling it off and that seemed as good an idea as any. Raffle will be held on Saturday, October 20th at Agent Ink Gallery.
Tickets are $10 each, five tickets for $45 or ten tickets for $80. 
Purchase online at shop.agentinkgallery.com - Winner notified via email.
Winning ticket holder is responsible for pick-up from the gallery before November 10, 2018 and (if out of the area) is responsible for all shipping costs. 
Agent Ink Gallery is located at 531 Fifth Street, Santa Rosa, CA 95401
(707) 595-1372 ::: www.agentinkgallery.com