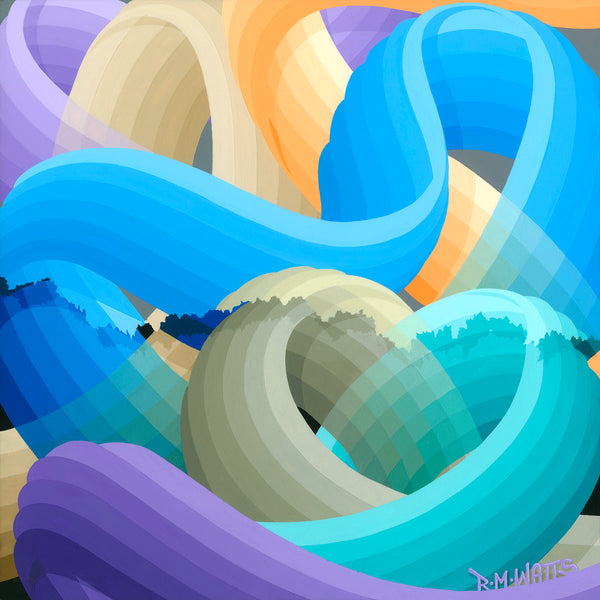 "SEISMIC SHIFT" - New 12"x12" Painting
Join the Thinkspace family this Saturday (09/07/19) at Vertical Gallery in Chicago for the opening reception of "LAX / ORD II" from 6-9pm. My latest 12"x12" painting "Seismic Shift" will be included along side a stellar lineup of artists. "LAX / ORD II" will be on view September 7 through September 28, 2019.
MORE ABOUT THE EXHIBITION:
100 artists will be taking part in "LAX / ORD II" in what will be one of the largest collection of artists from the New Contemporary Movement under one roof to date in the Windy City.
All the artists have been asked to work within the same space confines of 12×12 inches (30×30 cm) and left to their own devices from there. We're excited to see the results and share them with you all this September. This collection helps to showcase just how vast and varied the Movement is, from portrait based works to the more fantastical, from landscapes to design based abstract works... "LAX / ORD II" promises to bring your Instagram feed to life and expose you to your new favorite artist.
We're excited to be including more of a taste of the local art scene in this year's show. We're honored to have one of Chicago's finest joining the party, with JC Rivera rocking a site specific mural on the back wall of the gallery to help accent the group show that will be installed on the gallery's adjacent side walls. On top of that, we'll be publishing a new print edition from Kayla Mahaffey that will be available exclusively to those attending the opening reception. Get ready for Thinkspace's big return!